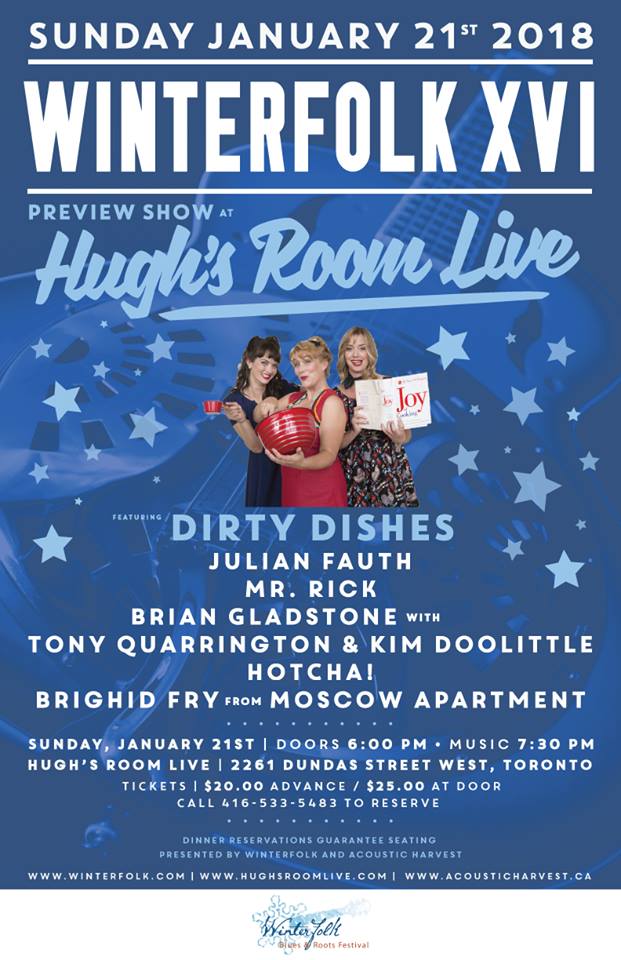 Jan 19, 2018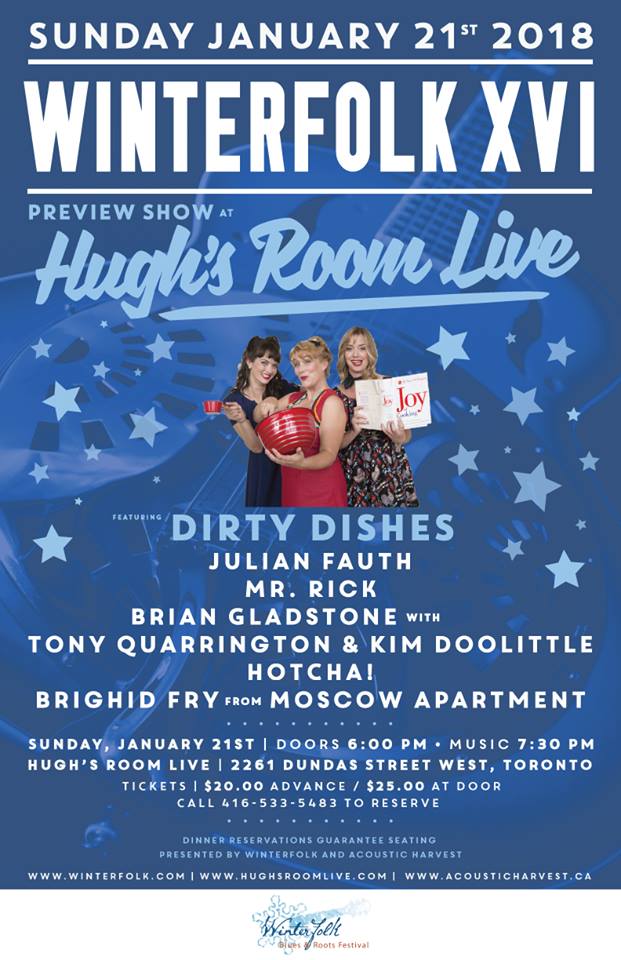 Acoustic Harvest + Winterfolk Blues & Roots Festival Present: Winterfolk XVI Preview & Benefit
Featuring Dirty Dishes, Brian Gladstone w/Tony Quarrington, HOTCHA!, Julian Fauth and more to be announced.
Festival-goers will have a chance to get a sneak preview of what's in store at the 16th ANNUAL WINTERFOLK BLUES AND ROOTS FESTIVAL when some of the finest folk, roots and blues artists will take the stage for this event to benefit Winterfolk. Presented by Winterfolk XVI Blues & Roots Festival along with Lillian Wauthier, Artistic Director of Acoustic Harvest, the event will include kick-in-the-pants, harmony-driven roots trio Dirty Dishes, finger-style guitarists Brian Gladstone w/Tony Quarrington, hillbilly swing duo HOTCHA!, Juno Award-winning, barrelhouse blues man Julian Fauth and more to be announced.
Toronto's Winterfolk XVI festival – which runs from February 16-18, 2018, will present a jam-packed night of music as a teaser to the upcoming all-ages, mid-winter, weatherproof urban blues and roots festival.
Acoustic Harvest has been a huge supporter and presenter for the festival and continues its tradition of featuring the finest local, national and international acoustic roots talent that (in tandem with Winterfolk values), fosters the building of friendships, community spirit and a love of music and the arts.